Please make 5* Feature crystals 12 champs instead of 24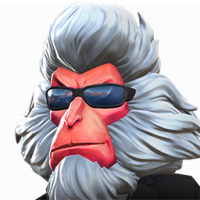 XxAeriosxX
Posts: 22
★
The 5* feature crystals are probably the worst ideas of everything Kabam ever had, for 50% of the extra cost the chance of getting one desired champs is only 1/24 that's 4.1%.!!

My last 60K shards are Jugg, Magik, Hulk, Magik.. All dupes, no features champs whatsoever, even though it is so named as featured 5* crystals. For that much extra, at least make it 6 feature plus 6 old champs to make it a bit better odds even for the false advertising.

This actually make you money money in the long run because more people will choose to open features if you increase the odds, while I'm swearing off I will not touch this **** if it doesn't get modified.