Lets be constructive!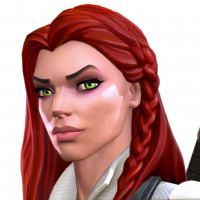 Player909
Posts: 50
★
So its been pretty negative around here, myself included, and since i do like the game we should think of ways to make the game better. Besides the technical stuff like server issues, what are some changes kabam should make before people jump ship. Seems the boat is kind of unsteady and there is a huge iceberg up ahead but maybe, just maybe, they will see this and know they can do better.

1: Better drop rates for the class cats in daily events. They suck for the t3 cats. I remember a time where you could pull 2 maybe 3 from doing the hard event 100%. That was before Kabam was so nice enough to sell them to us.

2: Higher level cap. Why is it at 60? I never understood that. Higher cap would allow for more mastery points. Even if it was just up to 70. Its been 60 for years now.

3: Better ways to obtain AQ AW health and revives. And speaking of, why cant we buy or get single revives?

4: Weekly gold events. If it wasnt for having to sell off expiring class cats, id be broke.

Figured I would go first. Maybe the mods here can jump in and say why some of these requests cant ne fulfilled. Im sure more will pop up but id like to see what everyone thinks good REASONABLE requests would be.