Funniest dialogue in Gwenpool quest

Magrailothos
Posts: 3,173
★★★★★
So whilst the game was down I thought I'd make use of a few screenshots to celebrate the recent Gwenpool event. The rewards were great for the effort required; and the dialogue celebrated movies, comics and even reviews.
What's your favourite bit of dialogue from the events? I liked the reference to leg-day (LOL, Honest Trailers!) and this one from the Ragnarok quest I honestly laughed at: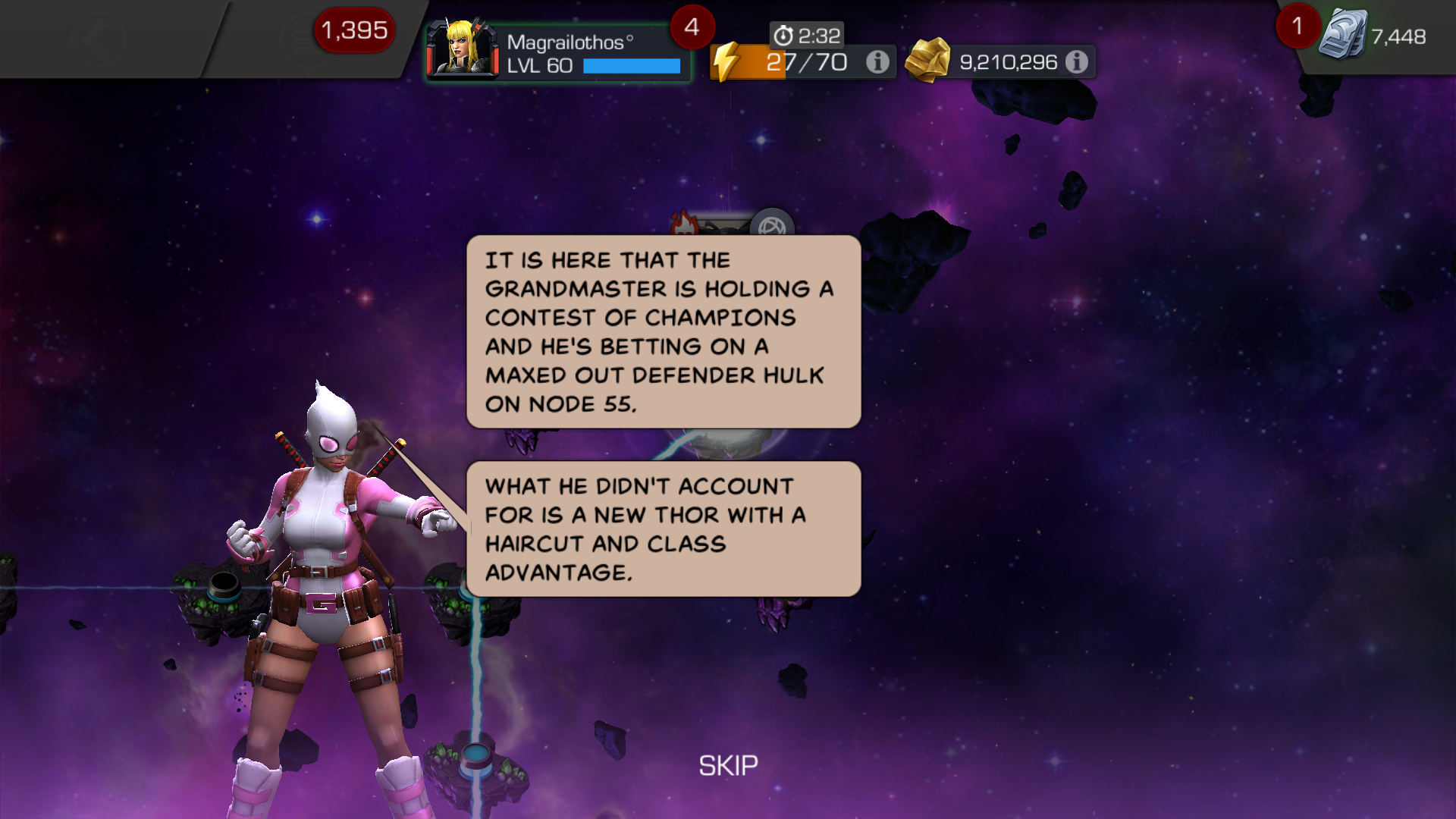 But this was the one that really made me laugh most:
Oh, if only.
T'Challa for a rework?