We are currently experiencing an issue causing a delay in delivery of Summoner Advancement, the Alliance Quest event, and other 3-Day X-Men use event. We are working to resolve this, but it will likely take a few days. We will ensure that these rewards are delivered to affected Alliances. Please do not change Alliances until your rewards are delivered.
Where did the info for the attackers of opposing alliances go?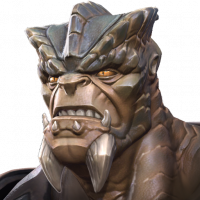 LumpDeChump
Posts: 67
★
Not sure if it's a bug or you've posted something I haven't read but where did the info for the opposing alliance attackers go? I like to see if someone is bringing a Blade to oppose a Mephisto or a Proxima for an Iron Man IW. I noticed it disappeared a couple wars ago and haven't heard anyone say anything?