20.0 glitches, glitches, glitches pls correct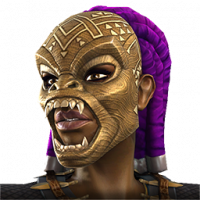 Zer0bits
Posts: 104
★
With the 20.0 update running arena specials are not consistently firing again as well as parry/block/evade inputs not consistently working either.
Also experienced 2 additional issues in arena:
First, when I went to confirm my team selection for the next set (I chose bpcw/og bp/storm all 5*) I received this error. Had to restart game and it Started on the next screen, when I finished the fights it defaulted to the same team and allowed me to reuse them immediately without purchasing recharges. After that set it seemed to work normally.
Second, I experienced game freezing in arena when I delivered killing blow for the arena fight w Thor rag. Had to restart game as it was unresponsive. This is the screen it was stuck on:
I am using an iPhone 7 Plus latest iOS and game version.