Summoners, due to a technical issue, this week's series of Alliance Quests will be cancelled at 4pm PT. There will not be any Rewards for this series. The next series of Alliance Quests will start on April 18 at 12pm PT. We will be assessing the impact on Alliances and compensating accordingly, as well as returning Alliance Tickets.
AW multiplier - Kabam please explain the reasoning behind this?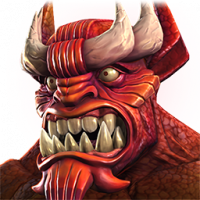 correborre
Posts: 37
We're playing Alliance War, tier 2 at 3000 rating. Facing one of the top alliances, they are 3300-3500.
We're playing tier1 map, we've got tier 2 multiplier x6,2 and they got tier 1 multiplier x7.

Care to explain the reasoning behind two alliances facing each other but have different multiplier?