4 Star Generic Awakening Gem worth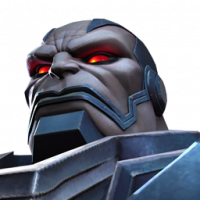 bazingamp
Posts: 135
★
I just got 4 * Generic Awakening gem from 5.1.1. I am not longer thinking of upgrading any more 4* to R5 as I am focusing only on 5 * upgrades.
Which one from following should be worth awakening gem? I was more inclined on Blade but doesn't want to take wrong decision. So need advice from other pros.
Other than following I have Angela, Hulk(Ragnarok), Storm and Wasp too. Let me know in comments if you think any of them are worth.
4 Star Generic Awakening Gem worth
31 votes