Elsa Bloodstone - bug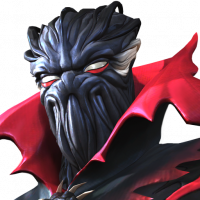 Lormif
Posts: 7,365
★★★★★
Elsa's ability reads:
Well Timed Blocks
When performing a Well-Timed block on basic attacks, Elsa has a 100% chance to Evade. This ability goes on Cooldown for 11 seconds.
When performing an Evade, Elsa counter attacks with her Revolver and deals 182.4 Direct Physical Damage on Hit. This attack generates no Power for the Opponent
The issue is that dexterity is triggering the 11 second cooldown, but not triggering the counter attack.
1) The first part seems to indicate only well time blocks would initiate the cooldown, but it is not clear on what triggers the cooldown.
2) If dex triggers the cooldown it should also have access to the counter, because then it is counted as an evade.