As we continue to work to address ongoing issues regarding Parry and Evade, we will be extending the Week 4 Quest of the Summer of Pain and its Solo Objectives by 1 week to better allow you to complete this content. This will not result in next week's content being delayed.
Misspent Units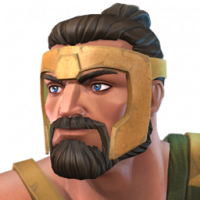 Nirocharlie
Posts: 54
★
Dear Kabam,
I accidentally purchased the advanced alliance quest bundle this morning. I have been saving units for the upcoming events in the game and losing 1400 units is a big blow. I haven't used any of the items from the bundle, and have no intention to as they are useless to me. Can they be removed from my stash and be refunded the units please
@Kabam Miike
@Kabam Lyra
?
This discussion has been closed.