UPDATE ON MEDUSA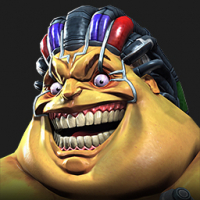 AlexAvalon
Posts: 496
★★★
I know there is already a thread for this but i haven't seen anything and was hoping for some kind of an answer as to whats going on.

She is my top champ. She is my favorite champ. I play this game faithfully for hours every single day. Ive spent alot as crazy as that is on this game and its my #1 hobby. I dont play any other games and was never a big gamer, but i love this game and all my friends in my alliance. This might sound ridiculous but whats been going on with medusa is literally stressing me out in my real life.

The past few months the bugs with her armor shatter not working being refreshed by sp3 was awful and happened shortly after i took her to r5, my first. That was this past july 4th and it was an awesome day where everything just worked out perfect, one of those rare days in the game where u cant miss and the money spent had good rng and felt worth it.

Then the bugs started happening. Im currently exploring act 5 and medusa is how i do it. Until recently i could work around the bugs. So when i saw in the notes she was to be fixed i felt so relieved. The fix broke her completely and i feel like something was taken from me for no reason and i don't understand why no one has said anything about whats gonna happen with her, its been 2 days now and all i saw was that they would pass it along but this champ is the powerhouse of my account and she represents a year and a half of both hard work and money which i also work hard for.

Shes been broken for months but now shes so broken she cant do the fights i need her to do. Im doing 6.1 and finishing act 5 exploration and am getting close. I need her to work to do this and have her proper damage and have her armor shatter do what its supposed to. Theres much more complex champs in the game that change forms and go invisible and do all kinds of things more intricate then her.

The thing is for the whole time i had her at r4 and a little at r5 she worked incredible! Her abilities are so consistent and shes so smooth so i know that in this game she can be that way because i had her like that for over a year. She got me where i am now so please have someone just put her back like that.

I dont care if her armor shatter doesnt shutdown km and emma and ghost, it would be nice and when i read they were gonna make it like that i couldnt believe my luck that my r5 was gonna get special treatment with the way HER and only her armor shatter and break worked with shatter having all properties of break. But if thats whats slowing this down or it wont work then just put her back how she was and ill just armor break them and kill them with less damage then shatter but now there is no damage from shatter, there is less.

Robots evading and gaining power under shatter and more. This is a loved champion by many please make this right. I put everything i had in this game into her. She is who i went all in on. Thats whats messing me up so much is thats just my luck that the champ i chose has gotten steadily and progressively more broken since i chose her.

Can you tell me anything thats gonna happen moderators? It would really make a difference to me to hear that it will be addressed and that they will make it right and make sure this time, i know they have the ability to make that happen, thank you for your time, it is much appreciated.
This discussion has been closed.