Summoners, we recently encountered an issue with the Alliance Quest Setup Phase Starting Timer that may cause the Setup Phase Starting Timer to display erroneous information, though we are working on a fix for it as quickly as possible. Additionally, if the Setup Phase does not let you plan your days in advance, you will be able to once the Event officially begins on the Alliance Quest Start date.

For clarity, the next Alliance Quest Enlistment Phase will begin on December 5 at 20:00 UTC, regardless of what the in-game timers display.

The next Alliance Quest Start will be on December 6 at 20:00 UTC. This is when Summoners should be able to enter each Map. Thank you for your patience and understanding as we work to resolve this issue.
Alliance War Season Rewards will start to roll out to Summoners very soon. These will take a while to get to everybody, so do not worry if an Alliance Mate receives their rewards, but you haven't yet. We thank you for your patience.
OML and MEDUSA bugs met with silence.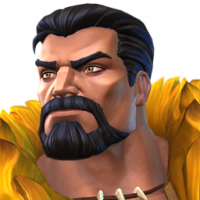 AlexAvalon
Posts: 628
★★★
Heard crickets on OML even though he was just re released after much extra time for "fine tuning" and. A got a "passed it along" for medusa and then silence.

OML
1. broken interaction with double edge not taking reduced damage and healing extra from willpower.

2. Description says a critical hit results in a critical bleed on sp2. Seems more like a 50% chance, many sp2 crits lead to regular bleeds

3. Sp3 gets no damage boost from furies, it should bc the amount of deep bleeds u get is connected to how many furies u have when using the special.

4. Synergy with x23 is broken. It doesnt remove any rock stacks from thing, havent tested it on korgs rock shield but is broken for thing.

All that extra time and literally most of his abilities are bugged.

MEDUSA

1. Damage scaling severely lower with armor shatter since the last update. No difference between 1 or 2 shatters, in fact u hit less hard with 2 shatters then u do with one.

2. Robots gaining power and evading while armor shattered.

3. Champs like KM still getting reverb when armor shattered despite new description and simultaneous armor break/shatter debuff icons.

I want to say that i think the idea of the description change and what its supposed to do is excellent and i was initially very impressed with their decision to make it work this way. Really cool thought, now it just needs to be made to work but i am a fan of this change for her, makes her unique in a way after she lost the claim to being the only champ to armor shatter with the release of arkus. But yeah having both debuff icons active is gonna be great for ghost, km, emma and mysterio once this is fixed.

Her damage being messed up is obviously tied to this new break/shatter mechanic so when the day comes where they fix her shatter and damage so the 100% robot reduction and abilities countered by armor break apply while shattered is fixed i am gonna be one happy boi

With logan, i took him to r4 despite the bugs bc i do have faith in time theyll eventually get around to fixing him, love the character and i personally loved the buff although some didnt.

Im most worried for medusa, my top profile champ, first r5 but when the day comes where shes back to fighting shape shes gonna be a real force as she always was. I know you guys have alot going on but medusa is a beyond god tier champ loved by many and used by many...
And OML is a recently buffed champ who went through a supposed ultra fine tuning process so the lack of a response on either of these 2 champs is a little disconcerting. Please pass this info along to the team with some emphasis on it being important, id like to see this fixed in the next update and i believe thats not at all unreasonable because in the case of medusa she was just fixed this update and broken worse so if that was me who did that i would want to rectify it, same goes for the recently buffed logan with the extra time and many things broken it is not a good look in either case.
This discussion has been closed.