Summoners, the Necrosword Crystals (the crystals in the Knull Cavalier Preview Bundle) currently have a higher than intended drop rate of 6-Star Champions.

We will be leaving the crystals as is for the time being, but will be correcting the drop rates before Knull receives his official release on October 28th. To ensure that this does not affect anybody that purchased this preview bundle, we will be auto-opening these crystals before that date, but this means you will not see what you received. To avoid any confusion, please open your crystals yourself ASAP.
Awkward Action by Kabam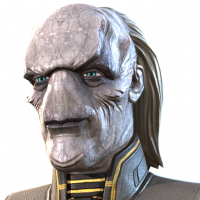 Eb0ny-O-M4w
Posts: 11,697
Guardian
Something weird happened, and I'll be straight to the point.

I've reported a player for violating the ToS. This player was someone that spent a lot of money in the game.
Today I noticed that 2 things happened. Not only his account is NOT located in the same region as it was before, but his nickname was changed to a completely different one.

If you search the old nickname ingame, the first result will be his new nickname, even tought this one is completely different than the previous one.

This makes me believe that somehow Kabam is hiding this player identity, to protect him against any future reports.

I'll wait one week to see if something happens. If not, I'll write another ticket to get info about what happened in this case.
This discussion has been closed.