So.... Squirrel Girl is actually a B.A.M.F in the comics.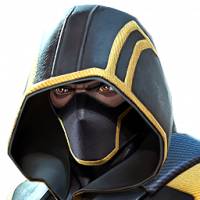 Caino1023
Posts: 223
★★
Just looked up some of the background on Squirrel Girl ie. who the hell is she, and turns out she's defeated some of the top champs in the Marvel world.

Don't believe me?
Here's a list:

1. Wolverine
2. Dr. Doom
3. Deadpool
4. MODOK
5. Craven the Hunter
6. Mordo
7. Fing Fang Foom (The huge dragon)
8. Ego (the living planet)
9. THANOS
10. Galactus!?!

If she's as good as she's looking in some of the early youtube footage, it seems more deserved than I originally thought.