How To Stop Mercs..>Forever. Please Consider Kabam.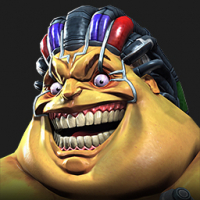 KerayZ
Posts: 175
★★
Mercs have plagued this game for many years. Kabam has a history of banning the accounts of people who pay for merc services. Well today we have a simple solution to end the merc community once and for all. Many iphone and android apps have two step authentication processes in place. Our phones now have faceID recognition and finger print readers. It would be very easy for Kabam to allow the player to turn on such a feature. In fact it would be very appealing to push this feature to new players. New players would turn this feature on without a second thought for the most part. Easy logins. Nice backup so folks can't just steal your account and sell it on ebay. I honestly don't think this would be a hard task for kabam to complete and i'm quite shocked it hasn't been done yet.
So now you ask "How this will stop the merc community" and its pretty straight forward. Over time the growth of new players would possibly outweigh the old, shady, merc using, unit fraud buying, cheating community. All these players would have opted for this login feature so when they feel the need to HIRE a merc to say....do a legend run....well now they have to turn off this feature. Doing legend runs without this feature on would be a HUGE red flag to kabam. This would allow kabam to look at their list of legend runners and see who used the feature and who didn't. This would narrow down the folks kabam needs to look into and quite possibly ban. Too many people on a monthly basis have their rewards stolen by accounts who don't deserve the rewards.
This could also be used as a feature where if you DO NOT have it turned on you will not be eligible for legend runs. Would anyone really complain about this? No... Only the merc community would complain since it hurts their wallets. I believe long term by having this feature on our game it would completely destroy this shady community of cheaters. It would even stop shady websites from being able to log into your account and dump cheap odins. Overall its a win win feature that not only protects your account from unauthorized logins but also squashes a toxic community of cheaters.
Would it end that community 100%? No. Folks already have their hooks into crappy players who use them weekly for content clearing and arena. Long term though it would severely hurt their profit growth when all those new players try to turn it off and get caught.
@Kabam Miike
This discussion has been closed.