Summoners, the Necrosword Crystals (the crystals in the Knull Cavalier Preview Bundle) currently have a higher than intended drop rate of 6-Star Champions.

We will be leaving the crystals as is for the time being, but will be correcting the drop rates before Knull receives his official release on October 28th. To ensure that this does not affect anybody that purchased this preview bundle, we will be auto-opening these crystals before that date, but this means you will not see what you received. To avoid any confusion, please open your crystals yourself ASAP.
Bug?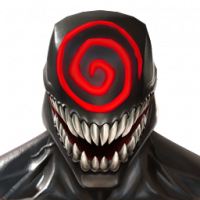 MrsGondola420
Posts: 149
★
I've been part of this alliance several weeks now, haven't left, am an officer. And yet I bought an alliance crystal for the spend event and this is what I see now.
I've collected rewards from every other event since joining.
Also, as I bought the alliance crystal, I saw the notification pop in the corner right before it brought me to the crystal opening page. Opened it, claimed my ISO, and when I backed out the notification was gone. So I clicked on the event and it's telling me I haven't been here long enough, even though it's been roughly 3-4 weeks with this ally.
I've already submitted a ticket, but wondering if I'm alone in this or if it's some type of bug?