Medusa Armor Break From Special Attack 3 Bugged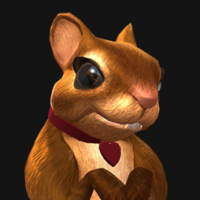 Agresssor
Posts: 107
★
Device and Version:
Samsung Galaxy S8
Device Operating System:
Android 9
Cellular or WiFi:
Both.
Game Version Installed:
25.2.0
Game Mode:
Realm of Legends, Winter Soldier
Champions Affected:
Medusa
Active Boosts:
Synergy with Karnak for 4 permament armor breaks.
Description of the Issue:
After the patch the armor break simultaneously applied with the armor shatter. Now they are two separate debuffs.
Armor Break reduces the opponents armor rating.
Armor Shatter, this Debuff shatters Robot Champion's systems, reducing their Ability Accuracy and Power Gain by 100% and stops futur opponents armor buffs.
When you do a 5 hit combo and Special Attack 1 Medusa applies 2 debuffs. 1 Armor Break and 1 Armor Shatter for 26 seconds.
But, after a Special Attack 3 she applies ONLY the 2 nd Armor Shatter Debuff intestead of 2 nd Armor Shatter debuff + 2 nd Armor Break debuff.
Conclusion:
The Special Attack 3 does not apply a 2nd stack of Armor Break Debuff. It's apply only 2 nd stack of Armor Shatter Debuff. The 2 nd Armor Break Debuff does not tied to a 2 nd Armor Shatter Debuff FROM SP 3.
To check it you need the Karnak synergy, 4 heavy attacks for a 4 permament armor break debbufs then Medium, Medium combo and it's applies 1 Armor Break and 1 Armor Shatter then FIRE the Special Attack 3.
And you will notice compared to Armor Shatter Debuff the Armor Break Debuff does not stacking and the damage does not increase.
It's 1 Armor Break and 2 Armor Shatters Instead of 2 Armor Breaks and 2 Armor Shatters.
Screenshot or Video: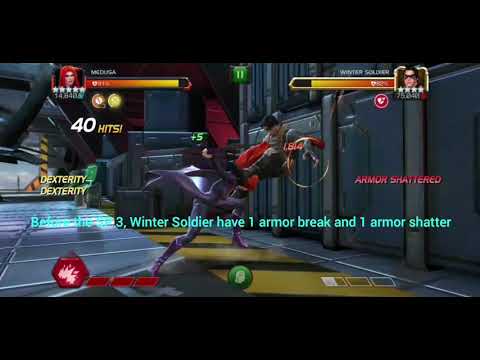 --------------------------------------------------------------------------------------------------------------------------------------------