**KNOWN ISSUE**
Some items are displaying erroneous star ratings. This seems to be happening most on items where typically there are no star ratings. We have found the cause for the issue and it will be resolved, targeting mid-late next week.
Thing's Passive Fury Activates Spite?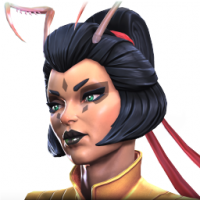 NaTiSaAd
Posts: 50
★
I thought thing's furies weren't buffs, but passive effects. If that's the case then how does it cause spite to occur on the Dormammu mini boss in AQ map 6?