Can KABAM remove our posts?
K3600
Posts: 50
★
I had posted a nice discussion topic about how I am disappointed by my 6* roster and now I don't see it at all. The first image shows that there is nothing posted by me today and the second image shows the notifications that I have received but when I open the notifications, the page says comment not found.
Do you think KABAM might have taken that post down? Can they do that?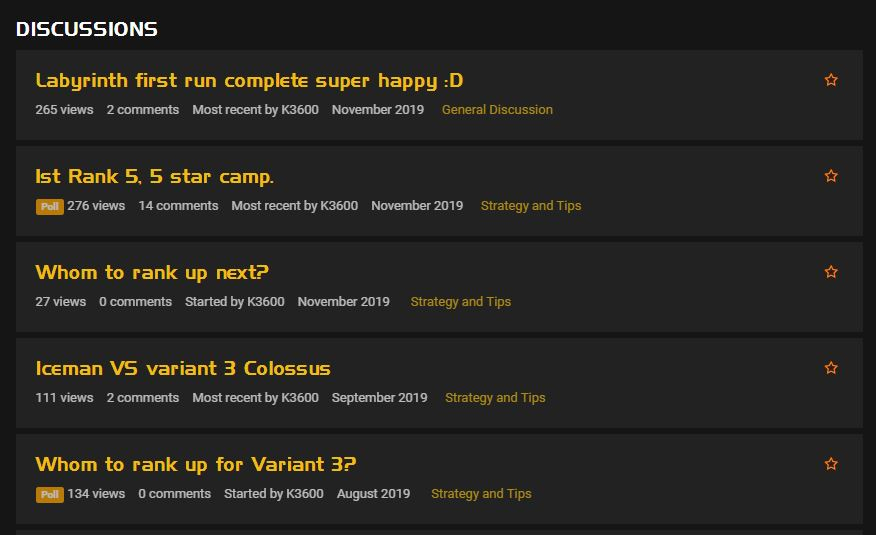 This discussion has been closed.