Summoners, the Necrosword Crystals (the crystals in the Knull Cavalier Preview Bundle) currently have a higher than intended drop rate of 6-Star Champions.

We will be leaving the crystals as is for the time being, but will be correcting the drop rates before Knull receives his official release on October 28th. To ensure that this does not affect anybody that purchased this preview bundle, we will be auto-opening these crystals before that date, but this means you will not see what you received. To avoid any confusion, please open your crystals yourself ASAP.
Community boss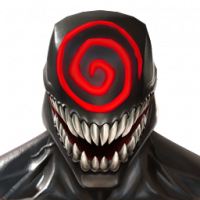 Whyvan
Posts: 5
★
I think i have an idea that everyone might like, once a week or once a month, depending on the rewards, kabam should launch a community boss, an opponent that has 50million it 100million health that loses health by every summoner who participated collectively, and if beaten, the community is rewarded based on quest progression or based on how much damage was dealt. Thoughts?