6.2.6 what's the best team to take for easy path?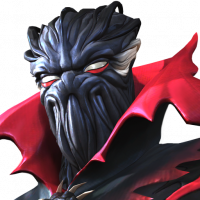 Wozzy101
Posts: 668
★★★
Hello fine Kabam MCOC peeps.
I became Cavalier within the first month of the content being available but then didn't attempt 6.2 as felt the content was beyond my skill level. I went pay to win approach for 6.1 bought tons of revives as felt rewards for Cavalier was worth it.
I've tried 6.2 over the last week and breezed through it (probably more due to roster than skill!) up to the last chapter which I haven't attempted yet. So for 6.2.6, based on my roster, what's the best team to take in? I believe from youtube vids, my Symbiote Supreme and She Hulk will be good options. I'll have mystic dispersion at 3 for the fight. Who else should I take in for the rest of the path and Synergy wise? I doubt I have the skill set to use anyone below a 5/55 or 6/25.
I don't want to blow through rainbow boosts and revives with the wrong team so asking for some forum expertise. Thanks in advance.