**BANQUET EVENT PSA**
To fully participate in the upcoming Banquet's Alliance Event you will need to be in your alliance for 14 days prior to the event's start date on December 20th. That means, stay in your alliance from December 6th onwards to enjoy all there is to offer in the Banquet event.
**Not Another Anime Reference Solo Event Returning**
This solo event has been fixed and will appear in game again on December 10th and will run through the 17th.
Reminder: This event is available to Paragon+ Summoners
QUAKE...share your bad match ups for Quake!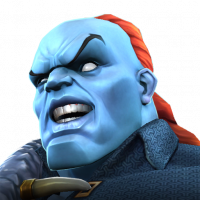 BenQcSlayer
Posts: 867
★★★
So I landed a 5* Quake, and duped her not so long ago, and with her ability to bypass a vast majority of nodes, I decided to learn how to Quake, and rank her to 5/5, in the near futur.
So I have been using Quake in more than 75% of my fights lately to practice and learn God level skills with her.
As i am learning to use her, I am also learning some of her bad match-ups.
These match ups includes:
1- Night Trasher, as she cannot evade his skateboard attacks ( medium dash)
2- Agent Venum and Kingpin, both can shrug off debuffs
3- Dupe iceman, coldsnap, prevent the auto-evade
For the experienced Quake players and also the newbies with Quake, what are the bad matchups and the worst node's you have encounter using Quake?
Thanks for keeping this thread positive.