**BANQUET EVENT PSA**
To fully participate in the upcoming Banquet's Alliance Event you will need to be in your alliance for 14 days prior to the event's start date on December 20th. That means, stay in your alliance from December 6th onwards to enjoy all there is to offer in the Banquet event.
**Not Another Anime Reference Solo Event Returning**
This solo event has been fixed and will appear in game again on December 10th and will run through the 17th.
Reminder: This event is available to Paragon+ Summoners
BWCV not life steal vs 6.2 champion final 10%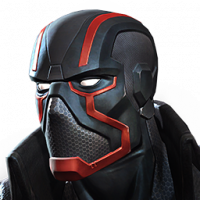 kepalahotakko
Posts: 54
★
hello all
i did my 6.2 champion boss back in Feb 20 using ghost trinity and BWCV+GR. the gameplan was to use ghost to clear the easy path and up to final 10% of champion. then finish it off with BWCV
why BWCV? because she can life steal/regen with her sp2 while in blood phase..and that allows for sustainable blocking against champion sp1 and dex the final head butt.
long story short i manage to down champion with that strategy. below link is a sample of how much she regen/life steal (also can look for lagacy video)
https://youtu.be/AJQ6I_O7HCk
recently an alliance mate attempted the same strategy, however BWCV wouldn't life steal/regen at all on that last 10%. he also use BWCV+ GR ..other champs was CG,CAIW and hood
has anyone else experience similar issue? or am i missing and update or synergy that makes bwcv life steal not working..
below link to video of the recent fight
hope can get some answer on this
https://youtu.be/eY21fSpmVd4