**HOTFIX AND GOODIES**
Our latest Hotfix is now live for both iOS and Android! Please manually update your game. Additionally, because of the bugs' impact on energy refill consumption, we have provided summoners with Energy Refills and a few other items to assist in the Contest! Sign in and check your messages now to claim yours!
BWCV not life steal vs 6.2 champion final 10%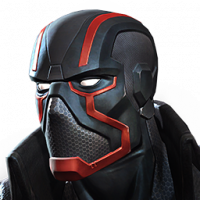 kepalahotakko
Posts: 54
★
hello all
i did my 6.2 champion boss back in Feb 20 using ghost trinity and BWCV+GR. the gameplan was to use ghost to clear the easy path and up to final 10% of champion. then finish it off with BWCV
why BWCV? because she can life steal/regen with her sp2 while in blood phase..and that allows for sustainable blocking against champion sp1 and dex the final head butt.
long story short i manage to down champion with that strategy. below link is a sample of how much she regen/life steal (also can look for lagacy video)
recently an alliance mate attempted the same strategy, however BWCV wouldn't life steal/regen at all on that last 10%. he also use BWCV+ GR ..other champs was CG,CAIW and hood
has anyone else experience similar issue? or am i missing and update or synergy that makes bwcv life steal not working..
below link to video of the recent fight
hope can get some answer on this