Archangel vs Omega Red?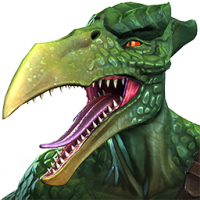 SupperHero4Sales
Posts: 85
★
I recently pulled another 4-Star Shard Crystal due to the numerous Special Events and Quests and I received 4-Star Omega Red. I am using Colossus primarily despite Archangel unlocking Signature Ability and allowing me to increase his higher than Colossus.

For those not familiar with either Champion I will include a list of their Abilities.

Archangel: Concussion, Heal-Block, Bleed with Poison plus Neurotoxin Damage, Stun and most importantly; Offensive Ability Accuracy Immunity.

Omega Red: Life-Steal, Power Steal, Degeneration, Unblockable and Poison Immune with 80% Bleed Resistance.

If these two Champions were to fight I'd automatically assume Omega Red would out-match Arachangel based off his Immunity and Resistances blocking a large portion of Archangel's Abilities while consistently sapping at his Health via Death Spores with Degeneration. Regardless with additional Synergies from teammates, Archangel has many favorable match-ups of his own.

Other possibilities include Iceman, Namor, Cable and Rogue. While briefly experimenting with Emma Frost within Incursions - I have immediately fell in love with some of her Abilities and was impressed with her Defense being superior to that of Invisible Woman while within Diamond Form. It's currently a toss-up however I have some time until the next Mutant Catalyst Event to prioritize Champions for upgrading.
Archangel vs Omega Red?
8 votes