**BANQUET EVENT PSA**
To fully participate in the upcoming Banquet's Alliance Event you will need to be in your alliance for 14 days prior to the event's start date on December 20th. That means, stay in your alliance from December 6th onwards to enjoy all there is to offer in the Banquet event.
**Not Another Anime Reference Solo Event Returning**
This solo event has been fixed and will appear in game again on December 10th and will run through the 17th.
Reminder: This event is available to Paragon+ Summoners
WHY CAN'T UNCOLLECTED PLAYERS GET UPDATED MODOK STORE REWARDS!?!?!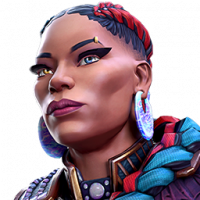 Spidermancg
Posts: 19
★
Why can only Cavalier players obtain 5* shards, and generic Sig stones from Modok store!?!? Previous versions of these in game stores have allowed Uncollected players to obtain 5* shards and Sig stones. C'mon Kabam! I am really upset about this! It's not fair! I understand being Cavalier has it's advantages, but these updated options should be available to Uncollected players. I would not be mad if you would have had 6* shards, and 6* sig stones available only to Cav players. Disappointed? Yes, but not mad. Allow Uncollected players to obtain these updated rewards! Fix this Kabam! This just adds to the many issues with this game!