**Login Issues - Update Aug 9**
Hotfix 36.1.1 is now live. This fix targets errors while logging in that some summoners faced. Manual update may be required.
G3 LOOKING FOR 2 ACTIVE MEMBERS!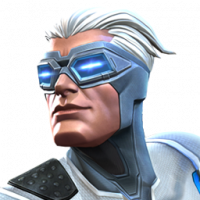 tidusx2jr
Posts: 182
★★
Have 2 open spots for active members who are looking to grow and have fun. Would prefer players who are at least uncollected or cavalier and can handle themselves against minis and main bosses with minimal deaths. We run 555 for AQ all week long, finishing with over 200m minimum. We run 3 groups of AW with assigned defenders during the season, 1 bg during off season and are currently gold 3- aiming towards gold 1 next season. SA is typically 750k every week but we have been hitting 1m the past month. Always hit the rank milestone rewards for 3day events. My ign is tidusx2jr and line app is the same if you're interested.