Due to issues affecting Alliance Wars, Alliance War Season 36 will be postponed until August 19th, 2022 and the minimum number of Wars Summoners are required to participate in to qualify for rewards will be reduced to 4.

The currently active War will not count towards the Season.
QUESTION REGARDING HOTEL MODOK'S STORE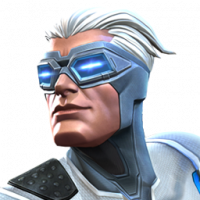 Dashamtvamasiay
Posts: 81
★
I am on my way to become cavalier,actually stuck at crossbones in 6.2.5, but will eventually clear it( maybe I will take another 6 -7 days to clear it, bcoz i am a very slow arena grinder and I am completely out of units and revives,so...). I just received an in game mail that read that hotel modok is gonna close soon, and the store is STORY PROGRESSION LOCKED, so what does that mean? Will I be able to get that cavalier offer of buying 15k 5* shards for 300 gold coins once I become cavalier or not?