Children of Atom looking for 5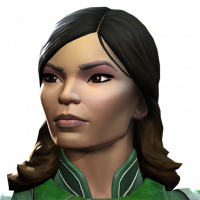 Woody141082
Posts: 160
★
Children of Atom looking for around 5 new faces. Minimum prestige around 5.5-6k. We run a mix of map 4 with bg3 running map 3 for growing accounts. Will highly consider a group.
Gold 3 in war but looking to push onto gold 2 next season.
Looking For members with growing accounts or Vets that are looking to take it easy, who can clear war paths and AQ paths without too much trouble and have the roster to run both and still place a decent defence.
Must have line chat, we are very organised and believe communication is key to progressing together.
If anyone is interested add me on line or in game.
Woody141082.