HEY LOOK... WE HAVE CANDY!! YOU WANT SOME?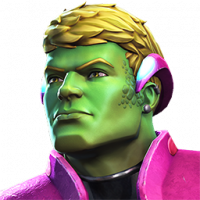 Blue_Marvel
Posts: 168
★
We are a pretty chill, laid back alliance that is still very active in AW and AQ. Finishing AW with 15 hrs remaining. Finishing map 5 with 3 hrs remaining.

We work as a team! Participate and communicate. So if you need a relaxed team who gets the work done.. stress free, pressure free. Then add me on LINE app

LINE ID >>> Georgie24k AW Gold 3, 3 bdgs, full diversity
AQ Maps 5.5.4 or 5.4.4.