UPDATE: A new Hotfix (v32.2.3) is now being released to address this issue. Please keep an eye on your App Store for this update to address the below issue.
We are currently experiencing an Error when Summoners view a Champion's Synergies while in the Champion Selection screen in Arenas and Duels. We are aware of this issue and are working on a Hotfix to address it. In the meantime, please avoid using the synergy menu to prevent this error and crash. We apologize for this inconvenience. Updates will be posted here:
https://forums.playcontestofchampions.com/en/discussion/293506/error-when-looking-at-synergies-from-champion-selection-screen
Connectivity Issues [Merged Thread]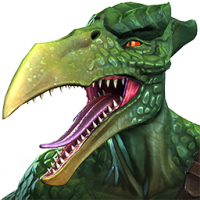 Kyusushui
Posts: 123
★★
Recently in the past few days and especially today I have kept getting connection issues during fights causing me to have to exit the game and fight and redo it. I don't think it's my own wifi or device as all other applications seem to be working fine? Is anyone else having these issues? Is it part of all the recent server stability issues and if so is it being addressed?
Post edited by Kabam Boo on