Summoners, earlier today a notification for a Guardians of the Galaxy gift was delivered to some Summoners. This was done by accident, and we apologize for any confusion this may have caused.
Looking for Ally, 2-3 slots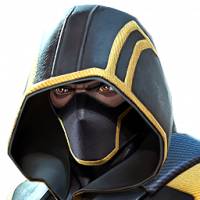 ClashyKnight
Posts: 58
★
Hey guys,
I'm looking for an alliance at least gold 3, if not, silver 1 shooting for gold. I myself, and a couple other friends from old alliances are looking to jump ship from slowly failing allys. I've got a nice r5 duped Domino that would prove nice as an AW boss, and the other guys are either better or almost equal to me.