Human Torch Pre-Fight ability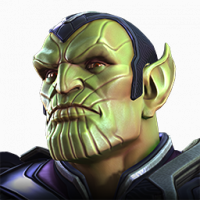 Nataku20
Posts: 11
★
I'm confused on HT pre fight ability and how it persists if you die during the fight.

I've had a 6* HT R2 (unawaken) for a while now and I've used him specially to clear on variant 1 chapter 3. For me the behavior has been that once I enable the pre-fight ability it stays in that fight until i either switch champions or beat the fight.

Since the last update I noticed this is not the case and if I die and revive the pre-fight ability is gone.

So what is the expected behavior for his pre-fight ability? is it a one time shot and done or is it locked to the one fight where you enabled it?