**KNOWN ISSUE**
Currently, Alliance Prestige (as it concerns Alliance Quests) is not taking Relic Prestige into account. If possible, we are working to address this for the next round of Alliance Quests but will have more information for you when it is available.
Selling and claiming from stash is just all sorts of screwed up.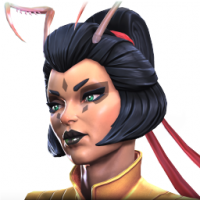 crogs
Posts: 665
★★★
Searched the first few pages, but don't see anyone mention being able to sell from. The stash, which is nice. But it seems broken. Selecting two expiring boosts. Hit sell 2. Get the sell screen. Hit sell. Nothing happens.

So back to having to sell from inventory again.

Do they even test this stuff? This isn't even game play where you have to play to discover a bug. You integrate a new feature and just don't test it out to make sure it works.

Post edited by Kabam Miike on