Whats good for next month October???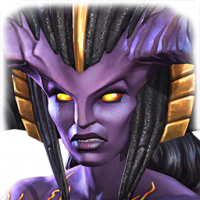 Nameless_IW
Posts: 715
★★★
What's in store for next month?

Here's a list of things that went down for the two previous months.

August
Herald Difficulty
Boss Rushes
Summoner Showdown/ShowUP
5* Dual Crystals
Champion Nerf 6.2.6
V5

September
Omega Boss Rush
Cavalier Difficulty
Both Magneto buffs
Act 6 Nerf Chap 3 and 4

October
Punisher 2099 Tune-Up
?
?
?
Help All button??????

I can't remember everything that was said and promised in kabam dev diaries.