Champs from 5 and 6 star Crystalls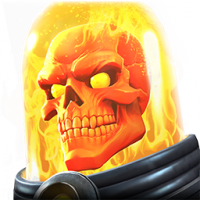 EduardPLM
Posts: 6
★
Hello to kabam developers and editors and whatever jobs u have.My ingame name is EduardPLM. I am verry dissapointed of the unlucky champs that i open from 5 and 6 star crystals. I don't know what algorytm its used, but i play for about 6 years and surprise, it opens a lot of relics. Champs from the beginning of the game...I'm getting very angry when i see people with low rating, or 2-3 years of playing, that are receiving very good champs...i'm talking about people from my ally, don't know about others....why is this discrimination???? I'm waiting a response for this delicate issue that bothers me for a while...
P.S: i payed a lot of money in units store for lots of packs. That can be verified...This kind of luck...or unluck... Thanks!
This discussion has been closed.