I'm so glad I didn't do this!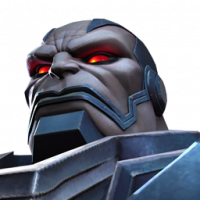 TheInfinty
Posts: 1,179
★★★★
A couple of months ago when the compensation came out for he server down time in July I got a 5 star nexus with quake in It! I didn't choose her because I really needed good mystics
https://us.v-cdn.net/6029252/uploads/editor/hk/x67ghivsz7zi.png
" alt="" />
So today I opened a science mystic dual crystal and bam! I pulled a 5 star quake! I'm now super happy that I didn't pick quake out of the nexus.
P:S For people who are really good with quake have any tips or good videos to watch on her? I'm a complete noob with her right now.