UPDATE: A new Hotfix (v32.2.3) is now being released to address this issue. Please keep an eye on your App Store for this update to address the below issue.
We are currently experiencing an Error when Summoners view a Champion's Synergies while in the Champion Selection screen in Arenas and Duels. We are aware of this issue and are working on a Hotfix to address it. In the meantime, please avoid using the synergy menu to prevent this error and crash. We apologize for this inconvenience. Updates will be posted here:
https://forums.playcontestofchampions.com/en/discussion/293506/error-when-looking-at-synergies-from-champion-selection-screen
Tired of Plat alliance? Tier 5 and above too stressful?? RELAXED ALLIANCE, STILL VERY ACTIVE join us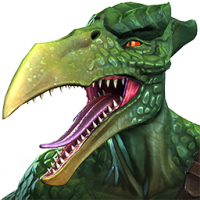 Blue_Marvel
Posts: 151
★
AW: Gold 1 / Gold 2.. run all 3 bdgs

AQ: Maps 5.5.5. 100% all 3 bdgs all 5x
Maps with mods
Currently flirting with map 6
Once in a while, we'll do bdg 1 map 6
For the first day or two

We're a loyal, friendly, really chill and easy going alliance looking for fun players who are skilled with some ranked up champs to join our ranks.

We are 100% satisfied with Gold 1 or Gold 2, being tier 5 and under. We love the game, but don't want the stress of the game. We're very understanding to players with careers, children etc. We know you can't play all day everyday.

US based, but international players are welcomed. Philippines, Asia, UK, Caribbean, Canada, Sweden, Australia, India, Trinidad, Denmark, Russia, Brasil, Mexico etc.