Summoners, there was an issue with Alliance War matchmaking today preventing Alliances from being able to match with others. As a result, this upcoming war will be cancelled. There should be no detrimental effect to any Alliance's Season performance, and we will be reducing the Alliance War Season Rewards Participation minimum to 4 Wars. We apologize for this inconvenience.
100 gold reward....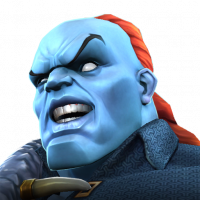 BenQcSlayer
Posts: 869
★★★
So I completed, at 100%, the side quest "Mephisto's Hades invasions" at legendary and epic difficulty. Reward is 100 gold for each difficulty....

Kabam, you could of gave us a cristal, a profil pic, a badge.... but 100 gold. Waist of my time.