Summoners, due to a technical issue, this week's series of Alliance Quests will be cancelled at 4pm PT. There will not be any Rewards for this series. The next series of Alliance Quests will start on April 18 at 12pm PT. We will be assessing the impact on Alliances and compensating accordingly, as well as returning Alliance Tickets.
Red Guardian AG Worthy?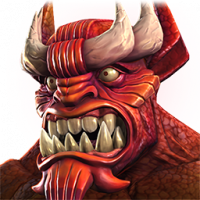 Silentdoom09
Posts: 73
★
I have been plagued by terrible pulls while hunting for Doom/any counter to 6.2.2 Sinister. After pulling OG Guilly and duping my Mordo in two Science/Mystic crystals, I pulled Red Guardian. I have a science AG and am wondering if his sig is worth it? I can't give him any sig stones right now since those are currently being fed to either Void (science stones) or Aegon (generic stones). Thanks ahead of time for the thoughts!

Also, is there any more to him than dexing to keep durability up, hitting SP2, and using heavy to refresh debuffs?