**KNOWN ISSUE**
An unknown error has resulted in Grandmaster Gauntlet progress being reset for a portion of our playerbase. As a result, we will be temporarily removing the Grandmaster Gauntlet as a playable mode. The mode will be reinstated when the team has resolved the issues.
**KNOWN ISSUE**
There appears to be a bug causing missing VFX (visual effects) for a number of elements including traps, phasing and some blocking animations.
The team is aware and looking into the cause of the issue.
Looking for Map 7 (prestige 10889, rating 2,050,000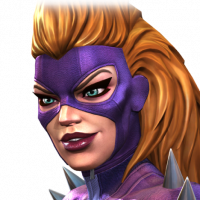 Justadude
Posts: 87
★
Hey! I'd like to try Map 7. I have a diverse , deep roster and the skill set to do map 7. Tbh, I've never done it . For AW, highest tier I've been in is T3, I do prefer less stress in AW and more AQ map 7 focus alliance, if there's such a thing . Pls reply below and I'll do my best to msg back on the Line app. Appreciate it.