As we continue to work to address ongoing issues regarding Parry and Evade, we will be extending the Week 4 Quest of the Summer of Pain and its Solo Objectives by 1 week to better allow you to complete this content. This will not result in next week's content being delayed.
Mystic Rank Up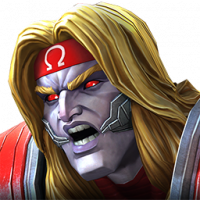 OWENS
Posts: 48
★
Just after people's opinion on who to rank up, as I currently have no mystic above rank 2 as a 5*.
Content wise, i have just become Cavalier, with half of Act 5 to still 100%.
Thanks in advance guys!