**HOTFIX AND GOODIES**
Our latest Hotfix is now live for both iOS and Android! Please manually update your game. Additionally, because of the bugs' impact on energy refill consumption, we have provided summoners with Energy Refills and a few other items to assist in the Contest! Sign in and check your messages now to claim yours!
my 4 star nexus pull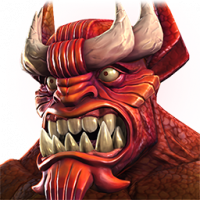 dark_king_hyperion
Posts: 289
★
ok from compleating roast beef in the new event I got a four-star nexus and here were the pulls.
4* Hyperion (new!)
4* void (new!)
4* sentinel (new!)
I chose the Hyperion he was my dream character and I'm still on act 5 and seatin used him and I only have one 5 star (I shall not speak of his ) that is super trash so let me see what you think.