As we continue to work to address ongoing issues regarding Parry and Evade, we will be extending the Week 4 Quest of the Summer of Pain and its Solo Objectives by 1 week to better allow you to complete this content. This will not result in next week's content being delayed.
Book 2 Quest Paths completion not getting registered [Merged Threads]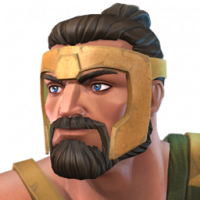 Umar7
Posts: 37
★
Ok so I did Cant Stop Wont Stop path in book 2 2 nights ago. The next morning when I woke up and went in the same quest, the game showed that the path was not completed although I cleared it previous night. Sent in a ticket to Kabam. 24 hrs have passed but still no response from them. I am not touching that path again although it's easy as it would be a waste of time and effort. We shouldn't need to redo a path because game didn't save our progress.
Now today, I did bleed vulnerability path in quest 5 with Angela/Punisher boss. The path had 90 units on it. After completing the path, I pressed the replay button so that I could see which path to take next. However, I noticed something weird. The 90 units that I should have gotten from the path didn't get added to my account. Took a look at the map and utterly disappointed to see that the path that I did a few minutes ago was still getting shown as uncleared.
If anyone else is facing the same issue please come out.
@Kabam Miike
@Kabam Zibiit
@Kabam Vydious
@Kabam Porthos
@Kabam Lyra
I need a response from Kabam on this issue and when they are going to fix it and also add the path rewards to my account.
Post edited by Kabam Lyra on