Summoners, there was an issue with Alliance War matchmaking today preventing Alliances from being able to match with others. As a result, this upcoming war will be cancelled. There should be no detrimental effect to any Alliance's Season performance, and we will be reducing the Alliance War Season Rewards Participation minimum to 4 Wars. We apologize for this inconvenience.
Problemas no Android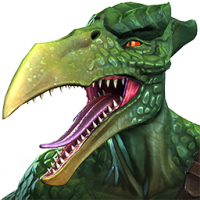 Carlosemj
Posts: 5
O que vai acontecer com quem estava na WQ e na Arena do Dr. Vodoo?