Summoners, earlier today a notification for a Guardians of the Galaxy gift was delivered to some Summoners. This was done by accident, and we apologize for any confusion this may have caused.
Act 6 completion or Abyss?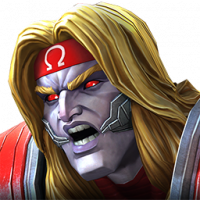 OWENS
Posts: 57
★
Hi everyone,
Just after advice on what to focus on first? How many units (if you can remember) you used for abyss and how many for act 6.3-6.4 completion, as i am unsure.
TIA
Post edited by Kabam Habanero on