UPDATE: A new Hotfix (v32.2.3) is now being released to address this issue. Please keep an eye on your App Store for this update to address the below issue.
We are currently experiencing an Error when Summoners view a Champion's Synergies while in the Champion Selection screen in Arenas and Duels. We are aware of this issue and are working on a Hotfix to address it. In the meantime, please avoid using the synergy menu to prevent this error and crash. We apologize for this inconvenience. Updates will be posted here:
https://forums.playcontestofchampions.com/en/discussion/293506/error-when-looking-at-synergies-from-champion-selection-screen
PHC Shard trade in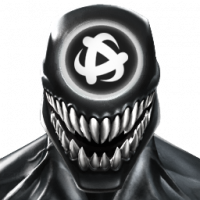 Yodabolt21
Posts: 1,720
★★★★★
Hello fellow summoners,

I have been playing for about 8 months, so I am not sure if there has been a thing like this before or not, so bare with me.

Does anyone else feel like we should be able to trade PHC shards for something useful once you hit Cav? I mean don't get me wrong, the iso and gold is always nice, but it honestly takes more time to open these than it's worth. I currently have 1.2 million PHC shards, and I just don't want to spend the 3 hours it will take to open them, plus constantly hitting "ignore" on the offers that will pop up after every single set of 10 that I pop.

A few ideas.....

1.) Trade in 100,000 PHC shards for 5000 4* shards (max of 2)
2.) Trade in 400,000 PHC shards for 2500 5* shards (max of 2)
3.) Trade in 1 Million PHC shards for a 5 star basic crystal (max of 2)

This is something they can run as a "special" a couple times of year and it would be a huge help to the players I think.

What are your thoughts?
Post edited by Kabam Ahab on