Summoners, due to a technical issue, this week's series of Alliance Quests will be cancelled at 4pm PT. There will not be any Rewards for this series. The next series of Alliance Quests will start on April 18 at 12pm PT. We will be assessing the impact on Alliances and compensating accordingly, as well as returning Alliance Tickets.
Silver 2 alliance LF 2 map4 players or semi retired who can play map3 at least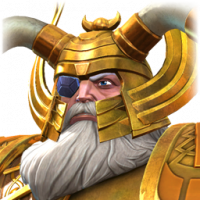 Geralt_123
Posts: 364
★★
We were scoring around 80 million but 2 space is open now and we do need two map4 players to fill out the space.we are chill and do give importance to real life first at the same time we do explore each map 100 percent.If you think this place is best for you then use our server link or comment here or either find me on Discord or Line or if you don't want to be anywhere still you can join.Also you can switch in different bg according to your schedule
We are running map 542 with 3 bg and we use Discord for communication.we are silver 2 in AW and playing with 2bg and it is optional to participate.
Our alliance code is IF-02
My discord id - Geralt Of Rivia#8062
My line Id- godofthunder537
https://discord.gg/8avEyQGQ7Y
This is the link of our Discord server