Summoners, due to a technical issue, this week's series of Alliance Quests will be cancelled at 4pm PT. There will not be any Rewards for this series. The next series of Alliance Quests will start on April 18 at 12pm PT. We will be assessing the impact on Alliances and compensating accordingly, as well as returning Alliance Tickets.
AW MINI BOSS FIGHT NODE 49 GAME CRASH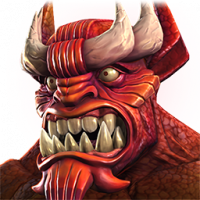 DraftKingJames
Posts: 30
★
IGN: DRAFTKINGJAMES
iPhone 11 Pro
Version 30.0.0
Running WiFi
I was
We are in a extremely tight war where every death counts and I was given one right off the bat upon entering the fight game crashed and I had to use potions to refill back my 50% health lost! Pls fix this and I should have been given the death prematurely!