Please note that when we enable the 1 Loyalty Cost for Revives in Alliance Wars for Season 34, they will not be visible from the screen that appears when you choose to Revive or Heal a Champion from the Fight Screen.

You will be able to purchase Revives from the Loyalty tab in the Store Menu.
Matchmaking Screwed, Act 6 Bugs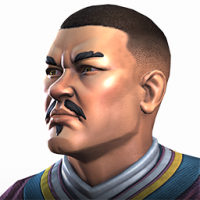 TheReALShAMeoNU23
Posts: 62
★
At tier6 gold2 against tier6 gold1 Lol. so howthe hell did they came up with that?? we dont care about the multiplier we just want the seasons rewards at g1 with chill tier. So any Einstein of the game here wants to educate so that we could apply that strategy? Pls Einsteins of the game i need your expertise on this youre all einstein and BTW act6 bugged. Against Grandmaster, you cant gain power unless GM is 1 percent so KNOCK ME DOWN now EINSTEINS. Lastly Act 6.4.3 Night Trasher unblockable finale doesnt want to throw Specials, none all or nothing node but end up like that multiple times, if he doesn't want to throw then you Einsteins can throw me out. Thanks Einsteins of the game, Stay Salty ..l..