UPDATE: A new Hotfix (v32.2.3) is now being released to address this issue. Please keep an eye on your App Store for this update to address the below issue.
We are currently experiencing an Error when Summoners view a Champion's Synergies while in the Champion Selection screen in Arenas and Duels. We are aware of this issue and are working on a Hotfix to address it. In the meantime, please avoid using the synergy menu to prevent this error and crash. We apologize for this inconvenience. Updates will be posted here:
https://forums.playcontestofchampions.com/en/discussion/293506/error-when-looking-at-synergies-from-champion-selection-screen
Thor Ragnarok sp3 silent buff?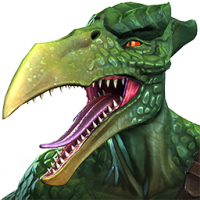 Emba8ek
Posts: 5
★
I know this is not very important when playing the champion; since you deal your damage from shocks afterwards but not the special itself. However, when fighting the champion and he gets a special attack 3 you would expect to loose 25% of your max health, and if you're using a shock immune champion or someone who can benefit from shocks like silver surfer you can heal back up and enhance your damage. But now in end game content he can simply KO you with one sp3.
Post edited by Kabam Zibiit on